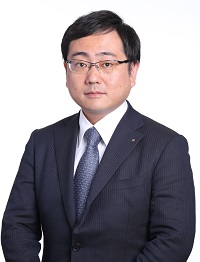 Aizawa Securities is an independent securities company with 100 years of history since its founding in 1918. Our founder, Yahachi Aizawa,worked to revive the securities industry in postwar Japan and his spirit lives on at the Company to the present day through our management principle of "Serve more people for their prosperity and happy lives through securities investment" and our management attitude of "Flourishing and prospering together with our clients" and "Pursuing community-based marketing in branch locations."
Aizawa Securities has always been following its founding spirit, taking up new challenges by meeting the needs of the times, such as pioneering in handling Asian stocks, and being accredited as an "organization supporting business management reforms" for the first time as a financial instruments business operator.
In foreign stocks, the Company has been expanding the handling of Asian stocks since it started handling stocks in the three markets of Hong Kong,South Korea and Taiwan in August 2000. At present, in addition to handling stocks in twelve Asian markets including ASEAN countries, the Company has also started handling stocks in Europe and the U.S.
Moreover, in the solution service, which focuses on the question of how we can contribute to solving customers' problems, the Company serves all individuals, business owners and corporate clients, proposing valuable solutions to all their unique issues including inheritances and business succession strategies. We strive to satisfy our customers and to build longterm,trusting relationships with them.
As such, the proposal of our foreign stock trading while utilizing the Company's status as a pioneer in Asian stocks, and the development of community-based solution service are both powerful motivations for the operation of the Company, helping us aim towards being a company renowned for its value provided to its customers, rather than for its scale. Furthermore, we will continue to enhance our compliance system in order to build up our reputation as a company with a high normative consciousness.
We hope for the continued support from all of our clients and stakeholders as we continue to expand our business.